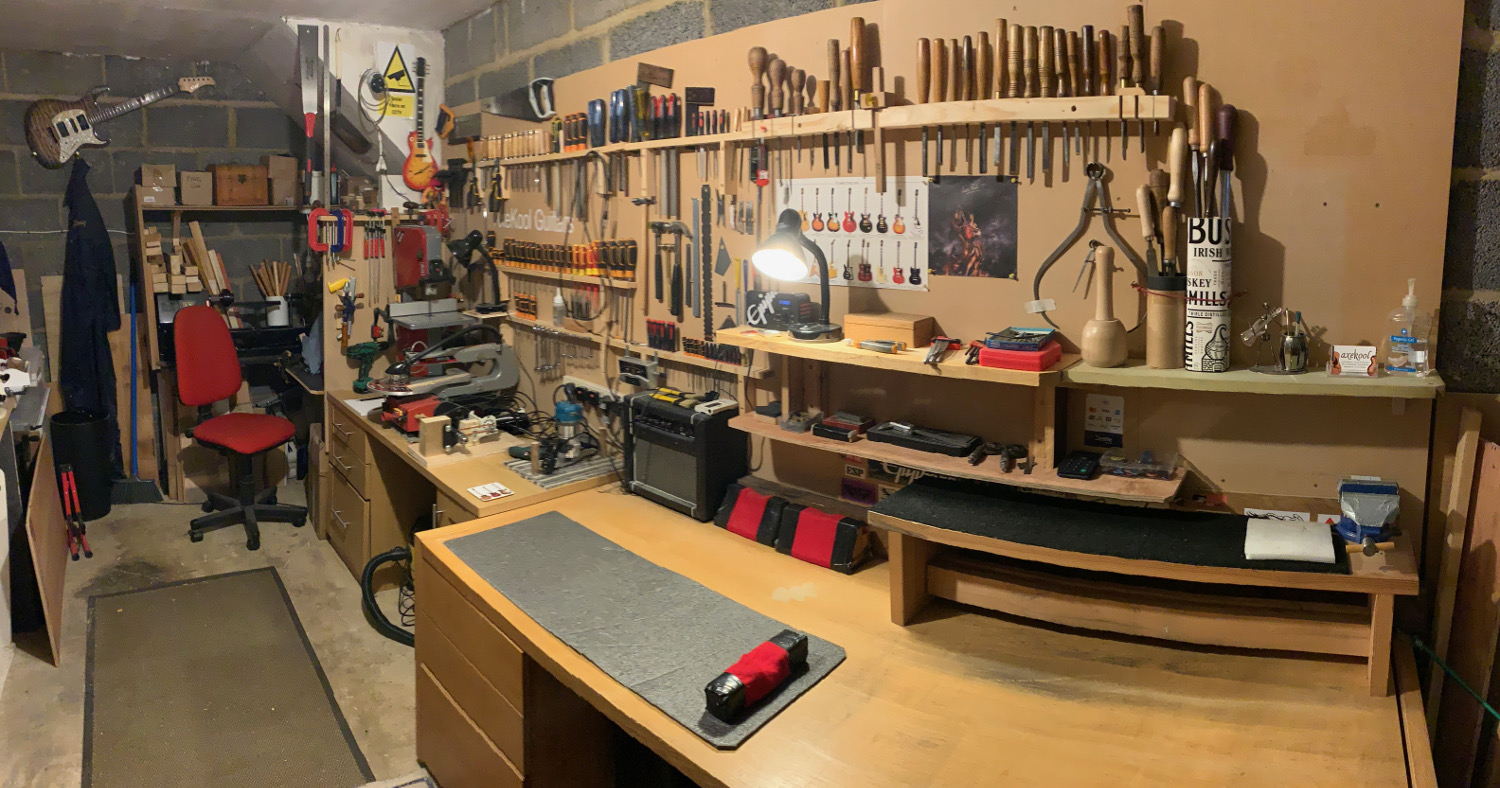 In the Workshop
Here are a few random photos of the workshop and a few items and projects on the bench. Our workshop is changing all the time with new equipment, replacements, upgrades and interesting additions.
UPDATE…..
We are currently rebuilding all the interior of the workshop. This is a 2 year project replacing the old units with new smart units with hundreds of draws that we are building ourselves (that's why its a 2 year project!). We are also constructing an area for the sole purpose of pickup building, so we can push forward with our Pickups and then our range of AxeKool Guitars.
Vintage Tools & Upcycling
Although we have modern tools we are very much into vintage tools and equipment that were made by hand in a time when things mattered. They are far better quality then today's cheap production monkey metal rubbish. Buying a vintage quality brand tool and cleaning, fixing and sharpening it will be far better quality than most off the shelf modern tools. We also Upcycle all sorts of broken vintage items too, so they can be used as useful tools and equipment again. Upcycling, also known as creative reuse, is the process of transforming, useless, or unwanted products into new materials or products perceived to be of better quality, this is of great environmental value.
Wood Library & Recycling
We do have a small wood library. A large percentage of these woods have come from broken vintage furniture and items from charity shops which are then recycled into useful timber to be used on projects. This is again great for the environmental and supports charities too. If you have a vintage guitar body made from 50 year old Mahogany, would it not be better to repair it with Mahogany from the same period than modern quick grown plantation Mahogany?
All companies should take on the responsibility of environmental issues and Recycle and Upcycle, especially those working with wood and tools.